I want to donate milk to a bank
Any lactating woman who chooses to donate her milk for the benefit of other children can become a donor. Cooperation with the breast milk bank is honorary, that is, the donor does not receive any gratification for donating her milk. However, she is provided with the appropriate accessories for expressing and properly storing her milk. 
How to become a milk donor?
An employee of the Human Milk Bank conducts an initial interview with each donor candidate, in which she asks, among other things, about lifestyle, history of previous health problems, past infectious diseases, and then refers for mandatory testing for: HIV (the virus that causes AIDS), hepatitis B and C , syphilis.
A donor of breastmilk during the period of cooperation with the Breastmilk Bank must not smoke cigarettes, drink alcohol, drink a large amount of caffeinated beverages (such as coffee, tea, cola) daily, take certain medications and use drugs. A woman who suffers from an acute or chronic illness (requiring constant intake of certain medications), suffers from tuberculosis, has taken growth hormone, has recently been vaccinated against certain diseases cannot become a donor. Each Human Milk Bank operates in accordance not only with the guidelines of the Ministry of Health, but also with its own internal procedures, so different facilities may differ slightly due to the requirements for milk donors.
If you would like to become a donor, contact the Human Milk Bank closest to your place of residence and find out what the procedures are.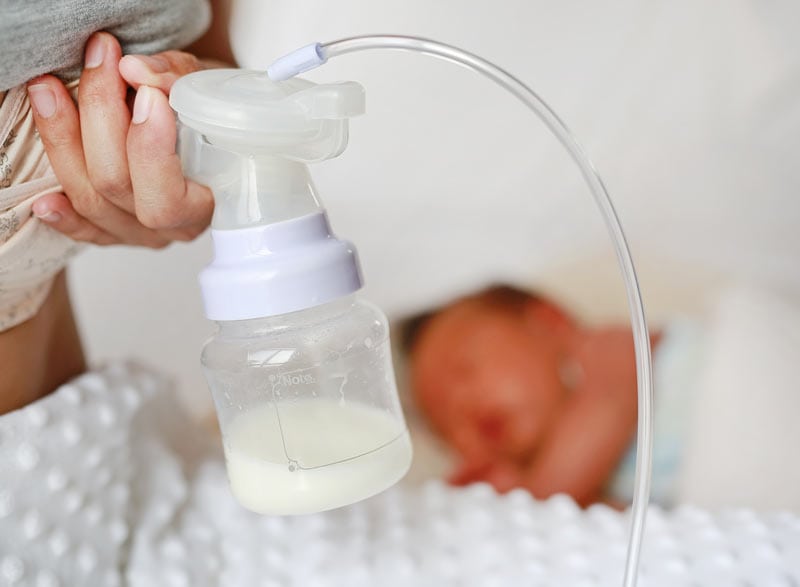 If you have accumulated a supply of frozen milk that your baby has not used, but you are not a milk donor, you can donate milk for research. Unfortunately, due to bank procedures, milk from a previously untested donor cannot be given to the bank's beneficiaries (premature babies, sick children). However, this milk can be used by scientists who develop knowledge about the value of breast milk and thus improve procedures related to the operation of Human Milk Banks. This gift is also very valuable! For detailed information on current scientific research and related needs, contact your nearest Human Milk Bank or the Foundation's office